So, I should have been back yesterday, but was felled by technical difficulties. I hate when the Internet tubes are all clogged. But having used some cyber-Drano, we now resume whatever it is we do here...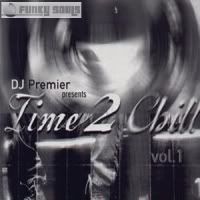 I'm not one of those nerds who gets his rocks off more based on the obscurity of the stuff I post... but this is a pretty obscure record from what I can tell, especially considering that it comes from the hand of
DJ Premier
. It's super-limited vinyl-only release that sees Primo ditch the rappers and try his hand at some straight-up Downtempo - stuff way different than what you'd expect. And it should surprise no one that this shit is nice.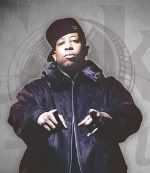 "That's cuz I'm nice, yo."
I wasn't questioning it, yo! Here, have a listen...
DJ Premier - Searchin' For It (ysi)

You know how you know something is obscure (other than the fact that when you hit the buy link and thought it was pretty pricey until you realized that was in pounds)? When you can't even find a real picture of the cover on the Intrawebs. So you may want to just Google this one, I'm just sayin'...