Big TV week, eh? I coulda told you that Jack Bauer would waterboard the Smoke Monster and then pistol whip the chick from Pussycat Dolls weeks ago... but I didn't want to be Mr. Spoiler Alert. Anyhoo...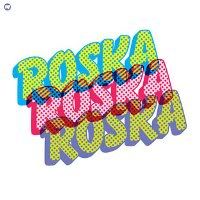 First off, let me clear something up.
Roska
is not, in fact the same as
Rusko
, and really... if they were both going to be popular on the UK dance music scene at the same time, someone should have sent someone a memo, no? If there was a dance music Dave Letterman, he'd love this one. "Rusko, Roska. Roska, Rusko". Comedy gold! But just so you know, Rusko = white dude making dubstep. Roska = black dude making what is now known as UK Funky, which is kinda somewhere between House, Broken Beat, Garage and Whateverthefuckelse. It's a bit confusing. Good sound, though. Very useful for making dancing movements...
Roska - Energy (ft. Nikki) (ysi)

See what I mean, though? Pretty tough to describe, the Funky. But I likes it. Because of course I do, or else I wouldn't post it here would I? Duh...