This post has a pretty good chance of getting zapped by the major label man, but here goes nothin'...
Crystal Castles
is a shitty band, but a
great old-school video game
. You can actually go play it at that link. Boom Winning! Go ahead, I'll wait for you...
...
...
How fun was that, eh? It was probably a hell of a lot more fun than sitting through
Brandon Flowers
' set. It's too bad, though. I mean, The Killers first album was really quite good but man did it go downhill fast... and speaking of going downhill after great first albums (which sounds like a pretty harsh way to introduce an act I'm recommending, but that's how I roll) howzabout...
Lauryn Hill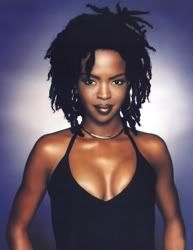 Who she is:
Oh, I'm sorry, its
MS.
Lauryn Hill. Of course, it may be inaccurate to say she's gone downhill. More like she hasn't done ANYTHING since releasing
The Miseducation Of...
and no, that
MTV Unplugged
shit doesn't count...
What she sounds like:
She sounds exactly like she did 12 years (you read that right, 12 FREAKIN' YEARS) ago when
Miseducation...
came out because she's done nothing since... fortunately, that was one of the best records of the entire decade of the '90s (and perhaps the best female Hip-Hop record, oh, ever), so it ain't like it's a bad thing...
(Ha! Did I call it or what? Took all of 3 days for the DMCAing.)
What I think:
I think you gotta go see her. It's been such a long time since you have the chance. Besides, it looks like Ms. Hill is quite up to the task despite the rust...
And then OH SHIT DOUBLE POST! WHAMMO!
Which means we then get to skip DJ
Sasha
of Sasha & Digweed fame, because remember... once it hits about 10 pm in the Sahara Tent the air is more than 80% Man Sweat, a level that can cause several unpleasant side effects... besides, he's not a chick with a superfluous Y in his name, now is he? But ya know who is?
Robyn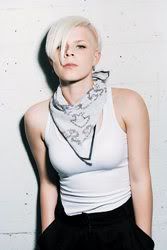 Who she is:
The Pop star that's not really all that different from the Britneys and Riahannas of the world (musically) when you really get down to it... except that she's from Sweden and that gives her +3 coolness...
What she sounds like:
Chart Pop with +3 coolness. Duh. But of course I'll give you something way leftfield for her...
(Seriously, eat a bag of dicks, major labels...)
What I think:
... and then finish it up with her doing a Bjork cover, offering exactly zero proof that what I just said was anywhere near relevant. It's called WRITING, people...
And there you have it. Lots of superfluous Y's and good music. And some boobies. Just because...