Hey all, Blog-achella is about to go all Lightning Round on your ass. Strap in...
We start with
EE
, an extremely perplexing music/performance/art WTF on the level that only Asian people can truly reach. Seriously, WTF?
Next, Brazilian remix outfit/DJs
The Twelves
, whom you should know by now as the perpetrators of
one of the best jams of last year
. So rather than me doing another post about some dudes I know next to nothing about, just go get their "Twelfth Hour" mixtape right now at
the Facebook page
...
Mariachi El Bronx
is a punk band that did a Mariachi album. Oooookaaayyy...
Freelance Whales
have way too much banjo going on. Look, I'm not one of those hipsters who's going to ironically embrace the banjo. It's not going to happen. You say banjo, I say...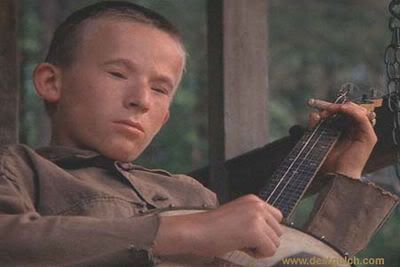 Dee-dee-dee-dee dee-dee dee-dee deeee...
And that is simply that...
Much like
The Henry Clay People
is simply a weak Indie Rock band and
Joachim Garraud
is simply a weak Fidget House producer. There's really nothing more to say...
Next come two good Drum & Bass DJ's, Brazil's
DJ Marky
and I'm gonna assume the UK's
DJ Hype
. What, you expect me to look that up or something? Anyhoo, both recommended, BUT I SAID LIGHTNING ROUND, DAMMIT!
Here We Go Magic
. More like Here We Go "MEH"! Ha! That was a good one, right there. You should have to pay to read this shit. No, seriously...
The Love Language
ain't great,
Francis & The Lights
ain't bad...
Phosphorescent
are, I'd imagine, what you call Alt. Country, which is what they now call Country that sounds like Country. What they call Country sounds like, um... Sugarland I think. Yikes...
Indie Rock three strikes:
The Joy Formidable
, whose big, noisy guitars are kinda cool but songwriting kinda not...
Thao & The Get Down Stay Down
, who I want to like on name and concept alone, but the music is a let-down... and
Electric Touch
, playing this thing for the second time, which makes me think whoever's in charge is starting to run out of ideas...
And the lightning round ends with
Yelle
, the French Pop tart that I am maddeningly on the fence about. Simply put, some of her tunes are really good and some of them, well... aren't. But I guess if I can't make up my mind, then she doesn't get a full post. So who the does?
Wire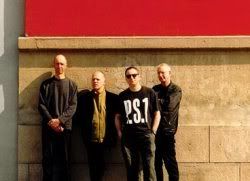 Who they are:
Short version - one of the originators of the Dance/Punk sound that spawned everyone from LCD Soundsystem to all of those other bands that sound like LCD Soundsystem. But before they were dance-y, they were really Punk and inspired people like Henry Rollins, R.E.M. and The Cure. In other words, you may not have heard of them, but they're kind of a big deal...
What they sound like:
I guess I kinda covered that up there. I'll admit I have no idea what their current material sounds like (and they are still very active with it), but maybe I'll make this the time to catch up. Here's an oldie, of course...

What I think:
Always take a chance to see some legends, right? Even if it's not completely your cup of tea... but seriously, what are you doing drinking tea at Coachella? It's like a million fucking degrees outside! Weird, man...
And there you go. That's a lot of "meh". Can Saturday recover? Because so far Friday is kicking it's ass...