House Music Friday is rockin' the
Back To The Future
reference because...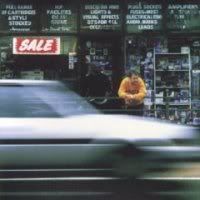 ... today's track comes courtesy of
Crispin J Glover
and his
Rhythm Graffiti
album from Paper Recordings. Get it? George McFly? Eh? Eh? I'm so clever it makes my sciatica act up sometimes. But other than that, I don't have a heck of a lot for you today... except for this funky piece of Disco House goodness...
Crispin J Glover - Loose Booty (ysi)

Nice to see O.J. Simpson headed to the big house for an extended stay. I have a feeling that some large men are about to turn The Juice into a Smoothie. Get it? ZANG! Have a great weekend...