Had a celebrity sighting the other day... saw none other than Esthero at the Trader Joe's in Studio City. Now, as much as I love the girl, I just wanted to smack her in the head and say "Dammit, make some new music, dumbass!" But I didn't, because she doesn't know me and may not have taken it as the tough love it was intended to be... and I would be writing this blog from jail while a large, tatted up Mexican gang-banger named Churro looked over my shoulder sharpening a shiv. Esthero's still cute as ever, though. What can I say? I got a thing for redheads...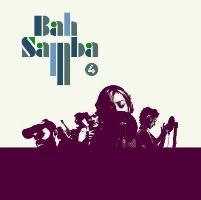 But Esthero doesn't have anything to do with today's music. Today's group features vocals from another woman who actually, you know,
makes music
from time to time, Miss Alice Russell. See, I didn't even know she was the singer in
Bah Samba
. Nope, not a clue. Tells you how on top of shit I am, huh? (I think I do a pretty good job of pretending to know what I'm talking about, though) So yeah, Alice Russell, in addition to her own solo work (the new one just came out), and work with Quantic, and Mr. Scruff, and TM Juke and about a million other people, is the singer in Bah Samba. Suck on that, Esthero! (Love ya, mean it!)...

I must also highly recommend Bah Samba's
House Remixes
album while I'm here... and then I think I will go take a poop. Whoops! Did I just type that out loud?