So, I'd have to say that the highlight of my weekend was the part where "the rangers have been notified and (my) picture taken for prosecution purposes". But that's all I'm gonna say about that...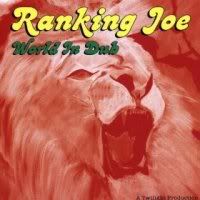 Starting off the week with some heavy heavy dub ('cuz that's the best kind), courtesy of Reggae veteran
Ranking Joe
along with relative newcomer
Twilight Sound System
, whom I've
posted on before
, on the production. I like the term "ranking" in the
Rasta slang
. Means "highly respected". I would like to be called Ranking Tone from now on, if you don't mind. I think I've earned it. Okay, maybe not... I'm probably more of a "lagga head". I'm sure you can guess what that means...
Ranking Joe - Poor Man Version (ysi)

But more importantly... have you downloaded
The Happy Holiday Hullabaloo
yet? I think you should. It's quite festive. Toodles.