Sorry I wasn't around yesterday... I was, uh... busy helping Congress set the terms of the auto industry bailout... yeah, that's where I was...
You don't hear about a lot of musicians from sunny Bangladesh, but I have a couple for you today, the brothers with funny names that made up
Joi
. They were in the group of Ethnic/Electronic acts that brought the term Asian Underground to the world (along with folks like Talvin Singh and Karsh Kale), signed to Peter Gabriel's Real World label... and then unfortunately one of the brothers died out of nowhere from a sudden heart attack. And since there isn't much comedy in that, I'll go straight to the tune...

So since that's kind of a downer, here's something ridiculously cute to make up for it...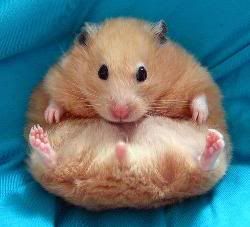 "Come and get some, Chica!"
"Now why'd you have to go and type that for, Tone? That's not even his--" I know, I know. I'll just go now...