House Music Friday is heatin' it up...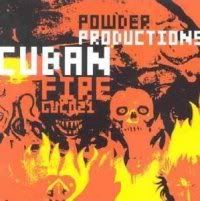 There's not a whole lot of info out there on
Powder Productions
, except for what you would expect. It's a pasty Brit named Phil. Really? Never woulda guessed... but Phil put out two nice Deep House albums on Glasgow Underground, and this is probably my favorite track of his, a peak-time banger for sure...
Powder Productions - Hot Stuff (ysi)

This CD is out of print but available for 30 freakin' cents at Amazon. You need to go jump on that...
And hey, check it out, I'm on the YouTubes! I'm the one who says "That's a sweet ass"...
Look out world, a star is born! Okay, maybe not... have a great weekend!