Continuing to keep it lively this week!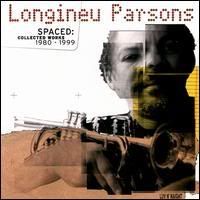 Trumpeter
Longineu Parsons
is an artist who was raised from a state of obscurity to a state of new and improved semi-obscurity by Ubiquity Records' fine re-issue label
Luv 'n' Haight
. But hey, I'm sure he'll take it. This record is a career retrospective for someone you didn't even know had a career, so it's that much cooler when the person is actually quite good and can finally get some props. Jazz, Funk and African influences combine into what we like to call "good shit" around here. This tune here is a bit of a ramshackle affair, what with all the percussion bangin' & clatterin', but it will certainly make you get up and shake it...
Longineu Parsons - Funkin' Around (ysi)

It seems that his son (grandson maybe even?) plays drums for the crappy alt-rock band Yellowcard, but we'll try not to hold that against him.... friggin' kids these days... :P