House Music Friday returns with one of the best tracks EVAR...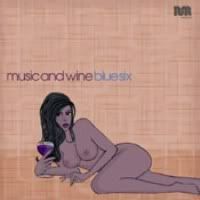 Although they appear to be running on fumes these days, back just a few years ago,
Naked Music
was the single best Deep House label in the world. There is no disputing this, folks. Classic after classic after classic... eagerly anticipating and circling the date of when the next record dropped, and getting your ass to the record store that morning to buy it is what I'm talking about. And this is perhaps the best of the best. Label head Jay Denes recorded as
Blue Six
(still does, actually), and his first record for his own label was a stunner to say the least. I'm not sure who the vocalist is (fountain of information that I am), but it doesn't matter... this remix courtesy the mighty Miguel Migs from the 12" is the one I would whip out for peak time funkification... enjoy...
Blue Six - Music & Wine (Migs Petalpusher Vocal) (ysi)

Heavenly. Have a great weekend!