It's the last House Music Friday before Daylight Savings Time kicks in, which means... oh, absolutely nothing... hmpf...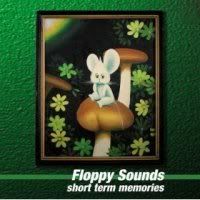 Don't let the cute little mousey on the cover fool you,
Floppy Sounds
'
Short Term Memories
is a pretty dark album of Tech-House creepery. But again, the amount of information out there on this guy is pretty close to nil. The record's from 2001 and there hasn't been another Floppy Sounds release since, so I would assume that means the dude has either moved on to the greener pastures of composing Krispy Kreme jingles or is trapped under something heavy. Either way, it's a nice record that can be had for teh cheep. Check out this monster of a track...
Floppy Sounds - Happening (ysi)

Mmmm.... Krispy Kreme... want...