After a weekend of non-stop face stuffing... I'm talking epic amounts of food, folks... it's a wonder I'm able to roll my ass to the computer to get this post up. Seriously, I'm good for like a month...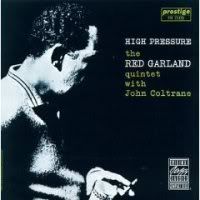 Classic Jazz is always a good way to start the week, and you don't get much more classic than pianist
Red Garland
. With John Coltrane. And Donald Byrd. On a standard written by Dizzy. So yeah, this is the good shit. But I think that's what you expect when you click your way to my little page here...
Red Garland Quintet - Two Bass Hit (ysi)

So, I was going to do a long and funny post today, but I've just read some news that makes me want to say....
NOOOOOOOOOOOOOOOOOOOOOOOOOOOOOOOOO!
Now if you'll excuse me, I'm going to go smash my head into the sharp corner of a formica counter three or four hundred times...