Okay... readers in America, if you haven't gotten out yet to vote (for Obama), then stop reading right now, back away from the computer and go do it... it's cool... I'll wait...
...
...
See, don't you feel better now? You should...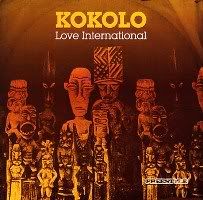 ... and I'm not going to burden you with my mindless prattling today, I'm just gonna serve up a tune by NYC-based Afrobeat/Funk mavens
Kokolo
, and I think it'll be pretty easy to see why I picked this one for this day...
Kokolo - Vote Black President (Yeah Yeah) (ysi)

Too on the nose? I can live with that. Time to make the change, folks... time to make the change...