Why do I have a man-crush on Gilles Peterson? It's not his sexy legs, it's because he keeps turning me on to music like this...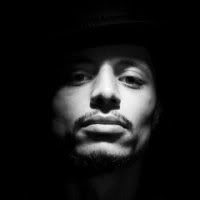 Although I have already proclaimed Jazzanova's new record to be the undisputed album of the year, a guy who contributed some vocals to that effort has his own record that I would put up there as one of the serious challengers... and that guy is Brooklyn's
Jose James
. This guy is smoove, man. Smoove like butta... smoove like my bald dome... smoove like some other really smoove thing. He's a rare bird in this day and age, a bona fide Jazz singer. Sure, his sound has some modern trappings... today's tune dabbles with a Drum & Bass beat, sorta, but this guy is an old-school Jazz man trapped in a young dude's hoodie...

Essential stuff. And through the magic of Fabchannel, I even get to share with you a full live concert today. Enjoy!