A quick programming note... This week at Tonegents, House Music Friday will fall on Friday. Adjust your calendars accordingly...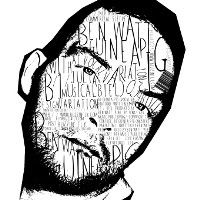 First off, awful cover on this 12",
Ben Watt
. Just horrible. A combination of extreme gayness and maddening illegibility. Makes me wanna punch you right in the cock. BUT, and no surprise here, it's a helluva nice song co-written by the vocalist,
Julia Biel
. Never heard of the gal but apparently she's more of a Jazz singer except when she teams up with Mr. Watt or his Buzzin' Fly mates. So my guess is... he's schtuppin' her. Good on ya, mate. A perfect track for 5 A.M....
Ben Watt - Guinea Pig (Vocal Variation ft. Julia Biel) (ysi)

Now, you might take a look at that singer's name and think that I'd use it as some sort of an excuse to segue into some kinda sexy picture of Jessica Biel... and you'd be exactly right...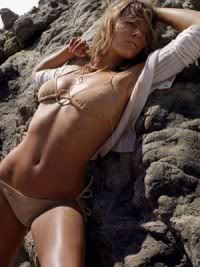 I'm so predictable.
Have a great weekend, kids.