Today's Blog-achella post may just be the moment that I realized I'm old...
... because the next three acts,
Para One
,
Surkin
and
The Bloody Beetroots
are three of the hottest things going, and quite frankly I couldn't care less. I don't like the ElectroFidgetBlogHouse sound, and you know what, if that's what the kids are into these days, get off my lawn! That sound is just too obnoxious, too ADD, too generic with 'em all using the same stupid synth sounds and the stupid breakdowns... blech. Over it. Besides, I already covered 'em
last year
.
Then you get the next act, which is a complete opposite.
Amanda Palmer
is the singer for The Dresden Dolls gone solo. And it's all piano cabaret stuff that I am not nearly gay enough to properly enjoy. So I'm not cool there, either. Hmm...
I know! You guys ever hear that tune "Green Onions"? That's a corker! I'll put in my LP album and play it for ya...
Booker T.
&
The DBTs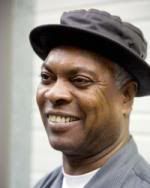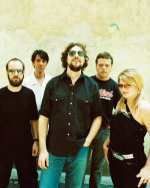 Who they are:
The legendary keyboardist Booker T. Jones, no longer with the MGs ("Green Onions" is my jam, yo!), but now with the DBTs, who, in an odd twist, are actually Southern Rock outfit Drive By Truckers.

What they sound like:
That's kinda hard to say, as the record isn't out for a couple of months and there's but one measly song out there as of now to stream ("Warped Sister" on Booker's Myspace). But it's pretty solid and sounds exactly like you think it would. Here's an oldie but goody for reference...
Booker T. & The MGs - Chicken Pox (ysi)

What I think:
I think I'd rather see the "Green Onions" dude than the hot shit young dance producers. In related news, my sciatica is killing me, it's cold in here, and I'm late for the Early Bird special at Flo's. Fuck.
(No Youtubes of this group exist yet, so here's Booker and some different white people from a few years back)
MAJOR chance for serious guest star action here, as Neil Young plays guitar on most of the record. And hey! Get the hell off my lawn! I already told you kids once! I'm gonna sit up here and shake my fist at ya until ya do! Ah, screw it, "Matlock" is on...