Swine flu! Run for the hills!!!
Phew, just felt the need to mention that. Anyhoo, before we get to todays tune, I need to direct you to Interwebs site
Simple Harmonic Motion
, where you will find an all-new exclusive Tonegent Podcast. The mix is called 'Bout Soul, and it's 68 minutes of Soul Jazz fire, if I may say so myself. While you're there, check out all of the other podcasts, too. I did, and they're very tasty...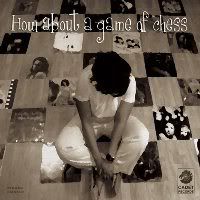 So this one's kinda cool...
Marc Mac
, who is one half of the excellent 4Hero, takes the remixifier to some old Blues records from the
Chess Records
archives... funkiness ensues...
Marc Mac - See Me Smile (ft. Etta James) (ysi)

My Googling seems to tell me that finding a physical copy of this is damn near impossible, so you may need to get a little, shall we say... downloady to enjoy the whole album... just sayin'...
P.S. Swine Flu! Gaaaaah!