This edition of House Music Friday ventures away from the usual deepness into more big-room territory...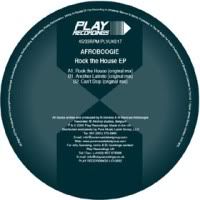 Much like just about every other post here at Tonegents, today's is a bit light on the info. All I know is that
Afroboogie
is a producer from South Africa who spends most of his time in Dubai opening for some of your least favorite Progressive House DJs, playing for crowds of (I assume) douchebag ex-pats. Not that there's anything wrong with that... I'm sure it pays handsomely. The track is a dark, tribal affair that I'm sure has found a home in the bags of people like John Digweed, whom we do actually like...
Afroboogie - Only The Strong (ysi)
It can't all be Rhodes chords and sax solos, now. Have a great weekend, you...