Fuckin' pisser about Teddy Kennedy. Hopefully, Congress can honor his memory by
passing a healthcare bill that doesn't suck
...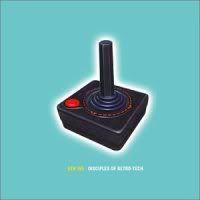 With a name like
Ben Wa
, it's not terribly surprising that this act came from San Francisco. Boing! But seriously, people in San Francisco like to put things in their ass. Not that there's anything wrong with that. Anyhoo, I had forgotten that one of the members of this group was Butthouse from Limbomaniacs, who were a cool Funk/Rock group quite some time ago, and also got some contributions from the likes of Buckethead and Brain (who played drums for Primus for a minute). Weird, huh? Because this shit doesn't sound one tiny bit like any of that shit. It sounds like some fun-time Electo-Breakzzzez...
Ben Wa - Hot Chocolatron (ysi)

There were actually two Ben Wa albums, which is pretty good seeing how this cast of characters bounces around ADD-style between projects. And, um... that is the end of anything interesting I have to say today...