I think I'll have to make it quick to today... The Backstreet Boys are in the building, and it's total pandemonium. It is also 1997...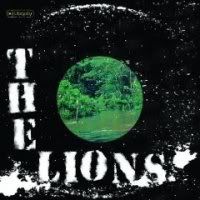 Q: What happens when members of some of L.A.'s best funk bands (Orgone, Breakestra, The Rebirth and more!) get together and, for shits and giggles, decide to record a Reggae album?
A:
The Lions
happens. And it's pretty righteous indeed...
The Lions - Ethio-Steppers (ysi)

And today you get a YouTubes extra...
Okay, I'm gonna go throw some NSNYC gang signs and start some trouble... wish me luck...