John Mayer is a gigantic douche. More on that in a minute...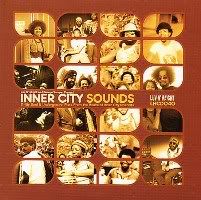 Ubiquity Records sub-label
Luv & Haight
digs up some of the funkiest rare nuggets you can imagine, and this here compilation is chock full of 'em. Inner City Records was a tiny Bay Area label that put out big Funk. And yes, apparently I'm writing this post in the form of hacky promotional copy. I do so because I have no freaking idea who United Soul Association are, and neither do you. This one starts out with a "train on the tracks" sample, which I've
so
never heard before, but if you wait it out it develops into a monster... "Rarrr! Funk Smash!"
United Soul Association - Sticky Boom Boom (ysi)

Heavy business, indeed. Okay, I'm off to see if John Mayer is still embarrassing himself by
trash-talking on

Chelsea Lately

on his Twitter
. In the battle of wits, dude is bringing a toothpick to a swordfight. Toodles...