Today, an act rescued from obscurity by the art of sampling...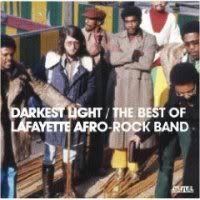 Lafayette Afro Rock Band
has grown to legendary status in the age of sampling, but from what I've read, nobody actually gave a shit while they were still active. I would like to think it's because the New Yorkers decided to move and base themselves in France and when I think of the words "France" and "Funk", one thing comes to mind. Nasty, smelly, funky cheese. And nasty, smelly, funky cheese does not make me feel like dancing. So really, bad move with the France thing, guys. Good thing for you everyone from Public Enemy to Jay-Z has sampled your stuff, because the cheese stigma is gone, replaced with the knowledge that this was one of the funkiest bands, oh... ever...
Lafayette Afro Rock Band - Congo (ysi)

Can't recommend this collection enough, kids. Cop it now! And SPOILER ALERT! Something hot is dropping Friday, and I'm not talking about my pants...