Today, one of the most excellently named songs I can think of...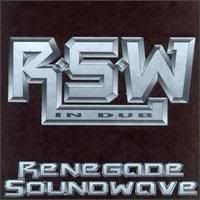 If you believe Interwebs sites such as Bitchfork, the Dub Techno is all the rage these days. And that's all well and good, but I wonder if the kids know about this album here... the one that invented the genre.*
Renegade Soundwave
weren't even really Techno artists. They were sort of an Industrial/Electronic act somewhere between Meat Beat Manifesto and The Shamen. Except, of course, for this record, in which they invented Dub Techno. So suck on that...
Renegade Soundwave - Women Respond To Bass (ysi)

Here's what they sounded like the rest of the time...
* I have absolutely no information to back up this claim, nor can I be arsed to look for it. But I bet I'm pretty freakin' close to correct. This is from 1990, folks!