You know what makes any day better? An Oran "Juice" Jones cover!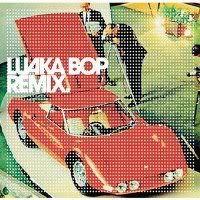 And this one comes courtesy of David Byrne's World Music label
Luaka Bop
and Brazilian-flavored NYC band
Si*Se
. Oh, and also British producers
Funky Lowlives
. All sorts of folks involved. And it's the kind of cover you gotta love... one that takes the original in new and unexpected directions...
Si*Se - The Rain (Funky Lowlives Remix) (ysi)

I think I might even like that better than the original... let's check the YouTubes... oh, wait... Universal Music Group "disabled embedding". That is some bullshit. In that case, I definitely like this one better. See what happens, major record labels? You don't just shoot yourselves in the foot, you shoot your legs clean off...