I may be a loser, but a least I
know
some cool people...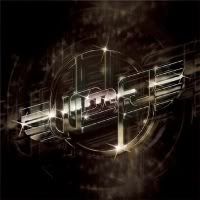 Woolfy
is the band of my pal Simon James, a Scottish cat whose family runs
the coolest pub in Canoga Park
. But they don't just play there (although I'm sure they have). Their record got picked up by DFA and last time I ran into him he was about to embark on a European tour playing with The Juan McLean. So yeah, it's working out pretty well for ol' Simon, I must say. This is probably because it's really good shit... on that Cosmic/Balearic tip halfway between House and Rock. Some of them have vocals, but this one doesn't...

Simon also has a project called Projections, more electronica-based, that put out a really fine record on Guidance a few years back. PLUS, there's the Woolfy vs. Projections record, in which his two personalities fight it out. Anyhoo, here's some video from that tour I was telling you about...
Looks like fun, touring... who wants me to come DJ in their city?!
...
...
(crickets)