All I gotta say is the type of parents who would name their kid Falcon... you know what I mean? Anyhoo...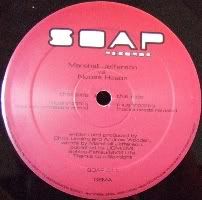 Here's another one of those house tracks with a whole bunch of people involved... first we have
Marshall Jefferson
, the "Godfather of House" representing Chicago. He's the one doing the talking. Then we have
Noosa Heads
, a couple of German Techno heads, on the beats. Finally
Salt City Orchestra
, a team of Brits largely responsible for much of Paper Recordings output, on the remix. It all adds up to a bona fide House classic...
Marshall Jefferson vs. Noosa Heads - Mushrooms (Salt City Orchestra Remix) (ysi)

Unfortunately all of my jokes are in a ballon flying 7,000 feet above Denver right now.... have a great weekend...