I'm a bit irritated right now at the amazing amount of douchebaggery being directed toward Pres. Obama's winning of the Nobel Peace Prize. Some dudes in Sweden wanna give the guy an award for at least fucking
trying
to get people to stop killing each other, and now he's an asshole for it? I forget who wrote this morning that at this point the guy could cure cancer and the Republicans would tear him apart for putting all those cancer treatment people out of work. To paraphrase the genius George Carlin... fuck the Republicans. Fuck 'em in the ass with a big rubber dick. Anyhoo, House Music Friday...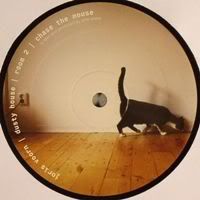 So a friend of mine hipped me on this
Joris Voorn
cat last weekend... a new-ish Dutch producer that makes some real clean and crispy Tech House. And me likey...
Joris Voorn - Chase The Mouse (ysi)

I imagine the only Republicans in the Netherlands are the U.S. tourists who do mushrooms and end up falling into the canals and drowning. USA! Have a great weekend...