Another amazing soccer game. A few more like that and people in the US might start giving a shit, ALTHOUGH I still don't think you're gonna get any spike in interest for MLS, because that shit is weak sauce. Which has nothing to do with music...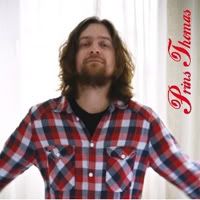 So your listening to some music that's House, but slower, and there's like guitars and shit. Now, take a good look at your DJ... If it's a beardy dude in flannel, you're probably listening to something
Balearic
. What's Balearic you say? It's like, to paraphrase that Winona Ryder line in
Reality Bites
... "I can't define it, but I know it when I hear it." Plus the dude who makes it is beardy and is wearing flannel. And hey, there's a reason I gave you a link to click on. Don't make me do
all
the work. Now,
Prins Thomas
is from Norway, so the whole beard/flannel combo serves the dual purpose of a) alerting us that this could be classified as the Balearic Sound and b) to keep his ass warm. It's fucking cold in Norway from what I gather. Anyhoo, get down to this crunchy groove...
Prins Thomas - Nattonsket (ysi)

And I will leave you with...
GOOOOOOOOOOOOOOOOOOOOOOOOOOOOOOOOOOOOOOOOOOOOOOOOOOOOOOOOOOOOOOOOOOOOOOOOOOOOOOOOOOOOOOOOOOOOOOOOOOOOOOOOOOOOOOOOOOOOOOOOOOOOOOOOOOOOOOOOOOOOOOOOOOOOOOOOOOOOOOOOOOOOOOOOOOOOOOOOOOOOOOOOOOOOOOOOOOOOOOOOOOOOOOOOOOOOOOOOOOOOOOOOOOOOOOOOOOOOOOOOOOOOOOOOOOOOOOOOOOOOOOOOOOOOOOOOOOOOOOOOOOOOOOOOOOAL!