Man, that World Cup game between the USA and Slovenia was A) really fucking good and B) only re-affirmed to everyone why soccer sucks most of the time. A paradox, but I think you feel me on that, no? Anyhoo...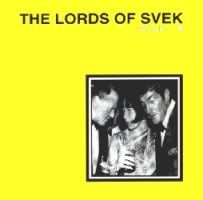 This is the first in a series of compilations from the long-defunct
Svek
label from Sweden. Not sure why they're defunct, though, as they released a lot of quality House (and other kinds) of music.
Alexi Delano
is no stranger to you, the readers of Tonegents, and here he throws down a loose, ramshackle (and you know we love ramshackle around here, too) but ultimately very funky number that makes me completely forgive him for the rather weak-ass title he decided to give it...
Alexi Delano - Slam That Bass, Baby! (ysi)

There are 5 volumes of
Lords Of Svek
and they are all quite out of print and not cheap to come about... so you know what to do. Have a great weekend, THE USA WAS ROBBED!