How's that for a bad pun?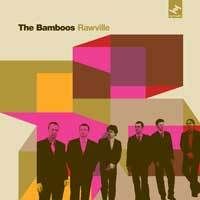 See, 'cause the name of today's band is
The Bamboos
... get it? Ha! I kill me! Anyhoo, these guys are no joke. They're a live funk band from Australia signed to the mighty Tru Thoughts label. And lemme tell ya, they can sure funk it for a bunch of white guys. Here, from their second and latest album, is a cover of a jam originally by Max Sedgley that was caned by everyone back when it came out a couple of years ago. But while Max's version was more of a downtempo slow-burner, The Bamboos speed it up and turn it into a fast-paced funk scorcher...
Always interesting to hear live band versions of electronic songs, especially when done this well! Peace.