Now back to the sounds of NOW!!!!!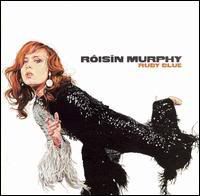 Roisin Murphy
, who was the singer for the VASTLY underappreciated band Moloko, is the definition of sex on wheels. She will use you up, throw you out, and have your burnt out shell begging for more... or maybe that's just my trip :P Either way, she's hot, she has an extremely unique voice, and on her debut solo album, with Matthew Herbert at the controls, she delivered a predictably quirky yet dope set of fractured pop tunes...

Not exactly the straight-ahead funky, danceable goodness of Moloko, but I like it okay... She's got a new one coming soon. Can't wait for that!
And here's the video...
Rawr!