I'm sorta breaking one of my unwritten rules about how often to post the same artists, but screw it... sometimes it's fun to be able to say "first!"...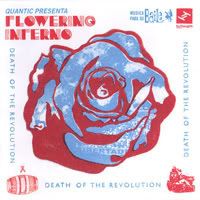 ... so here's the lead single from
Quantic
's forthcoming "tropical reggae project". If this track is any indication, it's gonna be the BBQ album of the summer. Yes, I am still obsessed with barbecues. I am nothing if not predictable...
Quantic - Ciudad Del Swing (ysi)

So go pre-order that record pronto... then pre-order some hot dogs... then, um, I dunno... chill out until that shit gets there or something...