Okay, here's a question for you. Why is it that when Rock-n-Rollers reach a certain age, they get called out for being too old to continue to rock out on stage, while Jazz musicians are lauded for continuing to perform well into their Metamucil-chugging years? I think this may have to do with the fact that playing Jazz doesn't require one to wear headbands and spandex, but that's just me...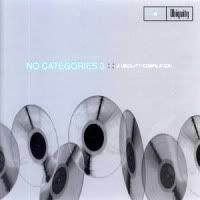 I bring this up because today's tune comes from conguero
Francisco Aguabella
, who is still performing well into his 230s... but you don't hear anyone giving him any crap about it, do you? You don't hear anyone saying, "Yeah, that was a good show... for an
old guy
." I don't think that's fair. I think if Kip Winger wants to back away from the Early Bird Buffet and get the band back together when he's in his 70s, then good for him. You go, Kip Winger... just don't slip while shreddin' out the solo on "Seventeen" and bust your hip, bro. It'll totally fuck up my argument. Anyhoo, this cut was reissued by Cu-Bop, a division of
Ubiquity Records
, and made it onto one of their excellent
No Categories
comps a few years ago. No wonder I keep pimping this label...
Francisco Aguabella - Quien Eres Tu (ysi)

There's a word for that, and the word is "fi-yah"! Your move, Kip Winger... your move...