Good day, ladies and gentlemen, and welcome back to regularly scheduled programming here at Tonegents, as brought to you by Shitto!
Mmm-mmm, that's good Shitto!
And now, your musical selection...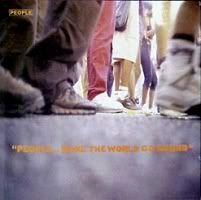 So let's get back to it with another one of those really good tracks from some people you've never heard of... in this case
KV5
with guest vocalist
Nicky Taylor
, off a hot compilation from the seemingly defunct People Records (not James Brown's people records of course, but the London Broken Beat label). Very funky and tech-y, with some great vocals by Miss Taylor (who may or may not be the supermodel. I'm gonna guess no, but remember, I don't know shit)... this one used to be a set-starter for me...
KV5 feat. Nicky Taylor - Church Candles (ysi)

So sit back and enjoy that tune along with a nice steaming bowl of Shitto! See you tomorrow...