So yesterday's post was pretty stupid, eh? You're welcome. I'll try to do a little better on House Music Friday...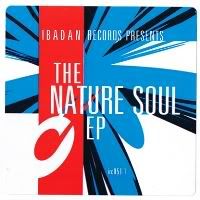 ... but that's going to be pretty hard, because the only info I can find on
Nature Soul
is that they are two Japanese dudes and they've only put out this and one other record according to Discogs. Gripping stuff, eh? Anyhoo, this poorly named remix is from two big names from the
Ibadan Records
crew, Jerome Sydenham and Dennis Ferrer. Those names should tell you what you're in for... some laid-back shizz...
Nature Soul - River Benue (The Just For Fun Dub) (ysi)

Yep, that's a 6 A.M. track for sure. Maybe you'll still be up at 6 A.M. and wanting to here this... you can only hope so. Just don't end up like these chicks...
Or do... either way, have a great weekend!