Today on Tonegents, it's the return of one of the smoothest Neo-Soul singers of them all...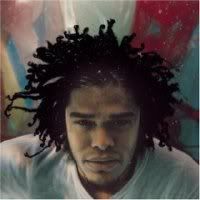 So where the hell has
Maxwell
been, anyway? Dude was hot shit around the turn of the century... three nice albums, bona fide hits, tons of babies being made to his silky slow jams... then the brother disappeared. Maybe he got deep into World of Warcraft... Maybe he took time to travel the globe teaching playas in undeveloped nations how to get their swerve on (them Laotians is gettin'
laid
now)... or maybe it just took a reallllllllllllllllly long time to get his hair cut. And what a coincidence, reports just now surface about how
Maxwell's back with no hair
and my iTunes shuffle randomly picks a Maxwell track. No, really, totally random. Anyhoo, here's what we've been missing since '01 and hopefully will be getting more of soon...
Maxwell - Drowndeep: Hula (ysi)

Smooth. Make sure you hit his
website
for a new vid. And did you hear? He got a haircut!