... but just be careful if you use the computers. You don't know who was there last or what kind of German Shepherd bukkake movies they were watching, if you get my drift...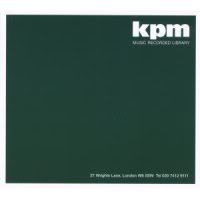 I think this very well be my first ever post of Library music. We're not talking about odes to the Dewey Decimal Code... we're talking '70s production Library music... tunes by the thousands made explicitly for anonymously dropping into TV or films because this car chase needs some pizazz! What someone eventually figured out is that there is a hell of a lot of this stuff out there and some of it is pretty damn good as these guys were making all sorts of funky instrumental tracks and were unafraid to get their freak on and experiment because why the hell not? It's just kicking it in the background while some dude with a cool moustache shoots some bad guys. Keyboardist
Alan Hawkshaw
is one of the guys who has become much more well known since the crate-diggers got their hands on him. Check out this funky organ groove, which I'm pretty sure has been sampled although I can't put my finger on it...
Alan Hawkshaw - Beat Me 'Til I'm Blue (ysi)

Tim "Love" Lee has been reissuing some of the more popular KPM titles on his Tummy Touch label, but be warned! This whole Library thing is yet one more musical rabbit hole to tumble down, so enter at your own risk...