Well, that Blog-achella thing sure was fun. Hope you all dug it, especially all of you from the Coachella message boards. Just a fantastic group of really open-minded folks there. And by that I mean a bunch of humorless douchebags whose music taste begins and ends on the "popular" page on Hype Machine. Sucks to be them. BUT HEY! Such negativity... that's not what Tonegents is about, is it? Nope, it's about nothin' but the good-good, the happy warm fuzzies and bunnies and kittens and unicorns and whatnot. And HOUSE MUSIC FRIDAY!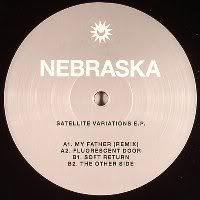 Well, except for the fact that this isn't quite a House tune. But he other three on the record are, though... SO CLOSE ENOUGH! Plus this is my favorite one. Actually there's been a lot of these "slow House" records popping up lately (think
Floating Points
, et. al...) and while the sound may not burn the dance floor up (unless you're doing Ambien with Tiger Woods), it's real nice to my ears. Peep Mr. Ali Gibbs, aka
Nebraska
...
Nebraska - The Other Side (ysi)

That vocal drop kills me. I'm thinking it sounds a bit like Johnny Mathis, but I'm probably not even in the ballpark. Googled that shit and came up with nada, once again proving that the Interwebs are good for exactly... fuck all.
Have a great weekend, folks!