Well hello there! My apologies (to the two or three people out there that may actually care) for the little unplanned sabbatical last week. Me was a busy guy. But I will try and make it up to ya the only way I can... with some good shee-it!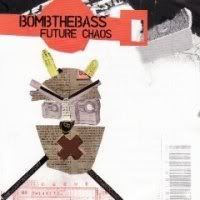 Tim Simenon's
Bomb The Bass
project has long been one of the most interesting in Electronica (check out the ridiculously detailed
Wiki
for info), in that the records have been so far apart that you forget about BTB's existence, then all of a sudden, out of nowhere, there's a new one and it's totally bad-ass. "Wha? That guy's still alive?" Well, the cycle continues with the new
Future Chaos
... peep this awesome slice of Electro Pop featuring
Fujiya & Miyagi
, who know a thing or two about Electro Pop slices themselves...
Bomb The Bass - Butterfingers (ft. Fujiya & Miyagi) (ysi)

I prefer my slices with pepperoni, by the way... But in the interest of full disclosure, I gotta tell you that the thing that really made me want to post this song is the video...
That little animated Mini Moog is so cute I wanna take it home and
hug it and squeeze it and call it George
... just sayin'...