Let's get this week started right, with some brand-spanking-new hotness...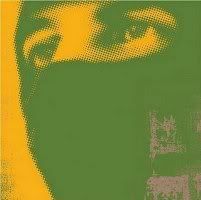 I'm actually kind of shocked that with over 500 posts now that I've never blogged on
Thievery Corporation
, especially considering they're one of my favorite acts. But the shuffle plays no favorites, does it? But I'm gonna tell the shuffle to suck it, because the boys from D.C. have a new one out called
Radio Retaliation
and it is pretty friggin' amazing, to no surprise. No reinventing the wheel here, just the Downtempo goodness with the World music vibes that you've come to expect. They just do it better than anyone else. Check this one out, on an Indian vibe with the very hot
Anoushka Shankar
rocking some sitar. I loves me some sitar...
Thievery Corporation - Mandala (ysi)

Yep, they still got it. It's out tomorrow. Do not tarry, fools!
And here's something even more awesomer... my latest appearance on
Chelsea Lately
, in easily the best sketch we've done so far, at least in my completely omnisicient and unfuckwiddable opinion...
I won't even tell you what a freakin' ordeal it was to get that makeup off... I actually had to shave part of my chest! I feel I can tell you that because we're friends you and I... right?