Some great Soul Jazz today from Detroit Motor City...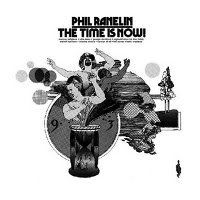 Tromboner (yeah, I know it's really "trombonist", but come on...)
Phil Ranelin
started up Tribe Records back in the '70s as a home for political-minded Black Jazz. Now, I'm not exactly sure how music with no words can be political, but I'm just gonna not be a dick and go with it. It's a
feeling
, bro... or something. This is kinda like Free Jazz, but it's held down by a subtly funky bassline that keeps it from getting so far out there... because some of that Free Jazz shit, man, as much as I would like to be cool enough to "get it"... I just don't get it. But this I get just fine... super mellow vibes...
Phil Ranelin - Time Is Running Out (Extended Version) (ysi)

Nice stuff, but if anyone can figure out the political statement of that song, please go ahead and help me out in the comments. I think it may have something to do with pork-barrel spending, but maybe I'm just reading too deeply into it...