I've been posting a whole lot of brand new shit lately, which is nice, but it's time to pull out something a bit dustier...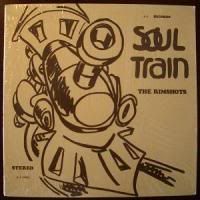 The Rimshots
were one of those groups like the Funk Brothers... a record label house band. Which means you've known them even if you don't know them, you know? What?
The Rimshots - Soul Train Part 1 (ysi)
It's about time I blogged this song... since Don Cornelius and I are such close personal friends. You probably think I'm kidding. I'm totally not. I go to the set of
Soul Train
, Don says hi to
me
first. Just how I roll. Anyhoo, you can't buy this record unless you have a lot of money, so go download it somewhere. 'Til tomorrow, keep dancin'...