What's cooler than a guy playing a saxamaphone? A blind guy playing three saxamaphones at the same time...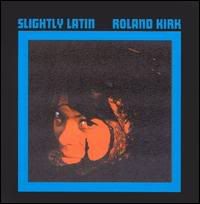 That's how
Rahsaan Roland Kirk
rolled. Plus he played flute with his nose. So he pretty much fuckin' rules no matter what the music sounds like, no? Actually, I'm still delving into his stuff, but I likes what I hear. This one's kind of a Big Band Latin Jazz tune that really gets into a nice groove on the solos...
Rahsaan Roland Kirk - Juarez (ysi)

But you really can't get a true appreciation for the one-man horn section until you see him in action, so dig it...
Wild stuff. I'm gonna go find where I can take some nose flute lessons. 'Til tomorrow...