A quick shot (pun intended?) of classic Bebop...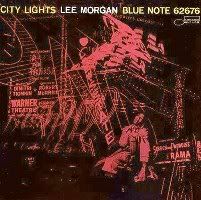 Lee Morgan
was an incredibly talented and prolific trumpet player, appearing as leader or sideman on approximately 300 Blue Note albums until his death at the young age of 33... when his girlfriend shot him right in the heart between sets at a NYC Jazz club. Bitch...
Lee Morgan - City Lights (ysi)

And since my just-about-favorite thing on all of the YouTubes is classic Jazz footage, here's Lee with Art Blakey & The Jazz Messengers...
'Til tomorrow...