Being the semi-popular niche music blogger that I am, there are some people out there with the crazy idea that if their music were featured here at Tonegents, someone would actually notice. So people send me shit to my Inter-mails sometimes in hopes of gaining this vast exposure. Which is funny, but hey, I'll go with it. Now most of this shit people send me is, not surprisingly, shitty. But lately some of it hasn't been, thus the first installment of
STUFFED IN MY BOXHOLE
!

I recently got an email from Benjamin, the man in charge of
Akwaaba Records
. Take it away, promo copy...
"Akwaaba is a fair trade label of music from Africa. We feature music by locally established yet globally isolated artists, regardless of musical style or genre.

At our core is an eclectic catalog of African music, ranging from acoustic and traditional sounds to contemporary fusions of urban and dance styles.The scope of music in Africa is staggering. Our catalog reflects and spreads this wealth, in a simple, straight-forward way.

Akwaaba offers a fair and simple deal: we share our net revenue 50-50 with licensees, and sign directly with the artist whenever possible. We do all the work to spread the music worldwide. We distribute, license, manage and represent the artists.

The internet allows us to directly share the music and the journey with increasingly curious and socially-aware fans. Our trips to Africa are meticulously documented on the site: how we found the music, the story behind an artist or a music scene, tidbits about local culture and trends. Videos, sound bites, photos and words to share this first-hand experience with you, enjoy!"
So basically they find people who are big in Africa (because people in Africa don't have time to be listening to our shitty pop music) but unknown outside of whatever country in Africa they're big in (because we waste too much time listening to shitty Pop music to discover these people on our own). That sounds pretty awesome to me, as I have no idea where to start when looking for actual new African music. So I was very happy to hear from these guys and here are a couple of compilations from the label that kick much ass...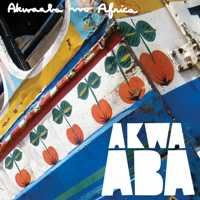 Compilation #1,
Akwaaba Wo Africa
(
Welcome To Africa
) features more traditional sounds, which means lots of pretty acoustic stringy things that are not guitars. Kind of exactly what you think of when you think of African music. Absolutely beautiful stuff top to bottom, like for instance this song by
Mamou Sidibe
, who's fucking huge in Mali...

Although really you should get it
straight from Akwaaba
and there's iTunes linkage on their site as well.
BUT it's not all on this vibe, as there's some Reggae and Salsa on there, too. Bet you didn't know they had Salsa in Africa, eh? Well, they do. It's right here on the CD. Anyhoo, the second compy they sent me focuses on a more modern and distinctly Urban sound...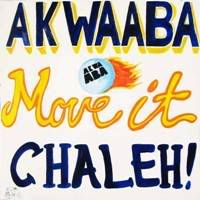 ... and that sound is called Hiplife, being a combination of sorts between Hip-Hop and Highlife. Highlife rhythms & modern beats together, synths and rapping. Not as Dancehall-sounding as Kuduro (which I've posted on a couple of times) but it's got some of that going on, too. Really unique and pretty dang funky to boot... check this jammy by
Akyeame
who are so big in Ghana that they can't even walk down the street without being mobbed and offered assorted sexual favors...

Or you can get this one
straight from Akwaaba
, too.
They actually also sent me a Kuduro comp, but let's not get carried away here, folks. So to wrap up, Akwaaba Records has got some nice music and a really solid mission, so I'm certainly stoked to give them some shine. Go out and buy their shit like nowzers...
Thus concludes the first ever episode of
STUFFED IN MY BOXHOLE
! Huzzah!