From one of the toughest hoods you can think of comes what may be the Hip-Hop record of the year...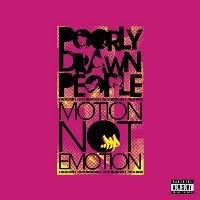 So far this year, there have been 3 new Hip-Hop records that have really stood out to me as being extremely not awful. Those three would be the
P.O.S.
record, the
Tanya Morgan
record, and this gem by
Poorly Drawn People
who are... white guys from Rhode Island.

Whaaaaaaa?
You heard me. Hey, Jay-z's new record apparently sucks, so somebody's gotta pick up the slack. These guys got nice beats, clever samples and really good, funny rhymes. They are some regular Triple Threats, Debbie Allen! Hear for yourself...
Poorly Drawn People - Better Off Dead (ysi)

If you dig it, and you do... they have a couple of their earlier mixtape releases available for free on their site. Cop 'em...