After unleashing all that comedy gold on you yesterday, I think I'll keep it low key today. Don't want you to pull a hammy laughing or anything...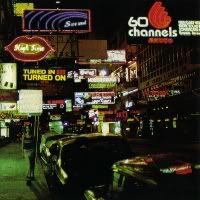 I always thought that girls who make music (meaning girl producers) were super cool, basically because they combined two of my favorite things... girls and music. Kind of a no-brainer, eh? So, The Angel, aka
60 Channels
was a gal from the L.A. scene who made music... so super cool. She did (and apparently still does) Downtempo and Drum & Bass, and though she never got terribly big it was some pretty decent stuff. To wit...
60 Channels - Laid Back & Eazy (ysi)

'Til tomorrow...