I have been up to my tits in new Dubstep records all day... so here's some obscure French '70s Funk...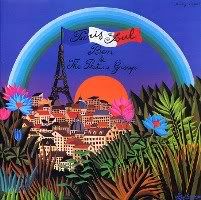 There is very little information out there about
Ben & The Platano Group
, but really... who wants to fill their head up with useless things like "facts" and "knowledge". That shit's for nerds. Oh, wait.
I'm
a nerd... hmmmm... Anyhoo, most of the album funks harder than this one, but this is where the shuffle landed and everybody loves a little "wakka-wakka" guitar, no?
Ben & The Platano Group - Culzean (ysi)

So that's all well and good, but certain things are better.
Like this video
. I'm the only person that talks in it, just so's ya know... and not to be a dick about it, but... yes, my job is better than yours. Suck it.