House Music Friday once again goes slo-mo and lo-fi...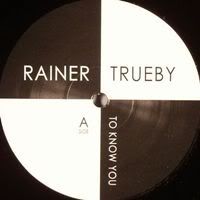 I've already once given you all the insight I have on Mr.
Rainer Truby
... he's good at music and
bad at not being dumb
. Well, he's lived up to the first part of that again with this one... supposedly a tribute to Roy Ayers, but I'm not sure what Ayers tracks (if any) are sampled here. Don't matter though... I've been in love with this track since Matthieu Schreyer dropped it a couple weeks ago on KCRW...
Rainer Truby - Ayers Rock (ysi)

The A-side is a pretty nice Stevie re-edit, btw... and have a great weekend, you...